Well, one of the first weekends I've been able to relax, no plane to catch, no trip to go on, finally peace. So I decided to unwind and watch it rain with a nice cigar and an exceptional beer, Samuel Adams Latitude 48 IPA.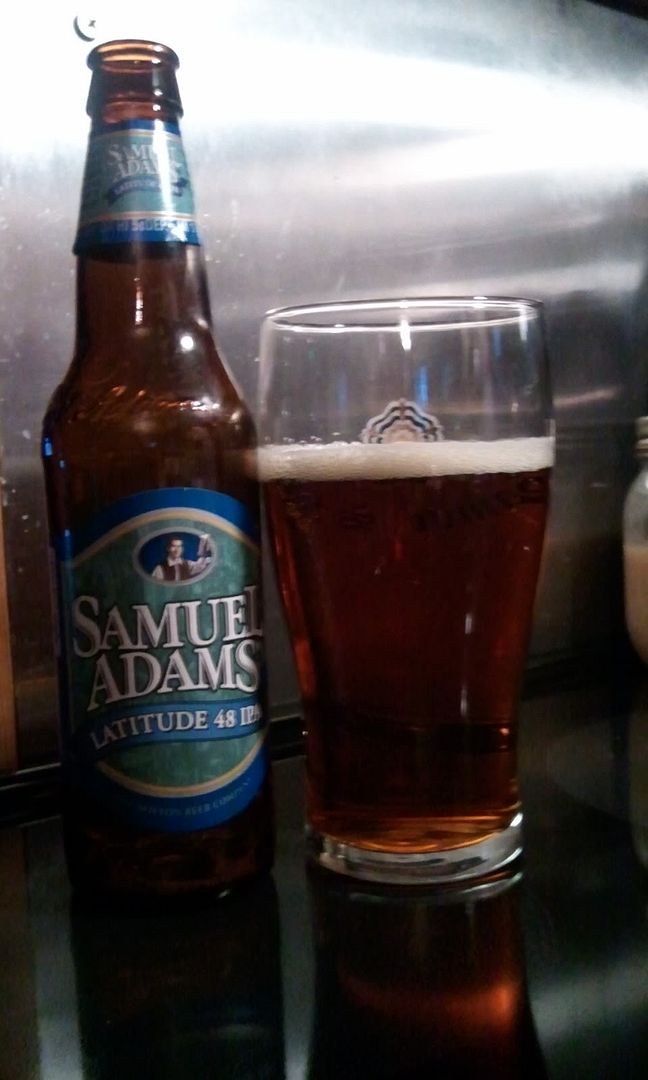 The ale pours smoothly from the bottle into my glass with a 1/4" white head. The beer is a copper color. The aroma is floral and earthy, with a touch of grape fruit wafting from the glass. The flavor however slightly more complex then the traditional IPA. There is a nice malt backbone in this ale, probably some biscuit or caramel malts. The hop bitterness is not at all overpowering as some IPA's can be. It is very smooth, citrus notes and hints of pine shine through. The mouth feel is smooth and crisp. In my opinion a perfect compliment to a relaxing rainy Saturday.
Pick one up....I think you will enjoy.