Last night while attempting a re-brew of a failed beer from last year [Maya's Maple Ale] I thought it would be nice to have a beer. The ale was selected by inadaze0 the last time we went to
Earth Fare
here in Tallahassee.
Maredsous 10 is a Belgian Triple that is fermented twice at the brewery, then once more in the bottle over a two month aging period. Maredsous is brewed under the supervision of the Brouwerij Duvel Moorgat brewery. Now any beer snob or connoisseur should notice the middle name 'Duvel' yes, this is from the same place that brings us Duvel Ale!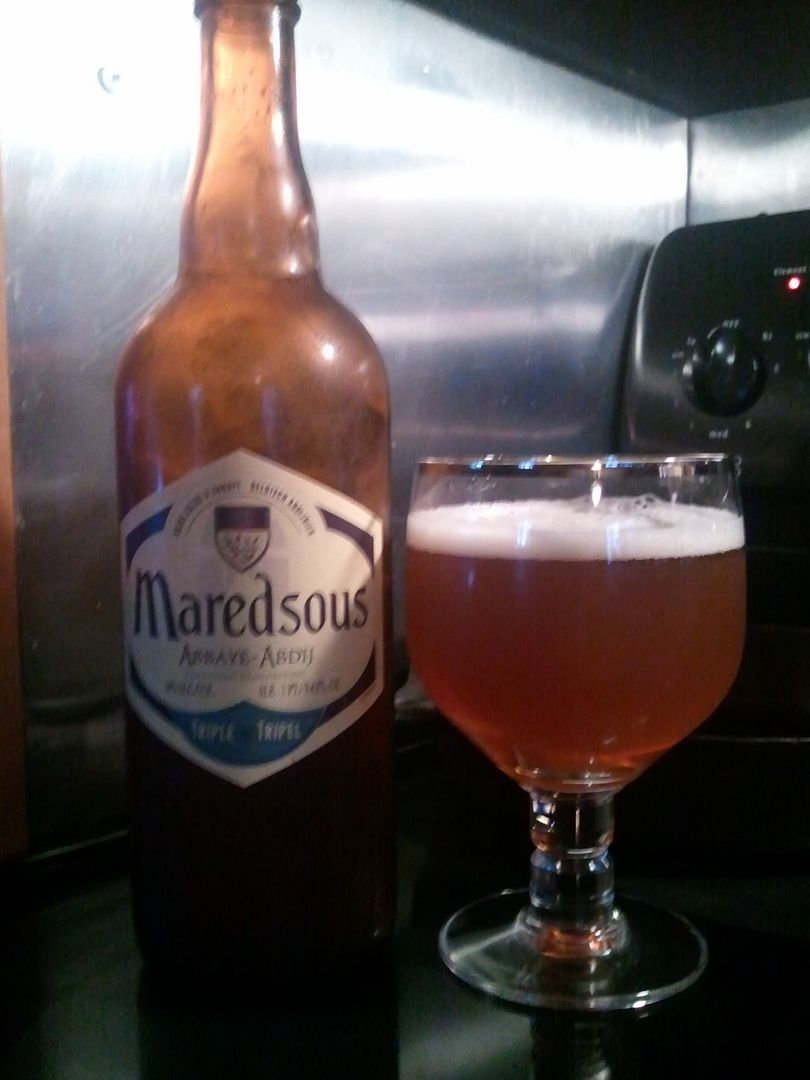 This ale pours smooth with a one inch head into my chalice. Appearance is orange/copper with it's bright white foam lacing down the sides of my glass. The aroma is slightly sour, almost like fermented grapes think wine. The malt slightly comes through followed by yeast aromas. The flavor of this triple is smooth and crisp. The triple fills your mouth with malt and yeast goodness, a slight sourness, and pears on the back end. There is a slight warming sensation that can be felt a few moments after each sip, which is nice since there is no alcohol flavor or burn. For a 10% ABV brew, that is incredible.
I would rank this a A- beer, and go as far as to say this to me is in the same area as Westmalle Triple, La Fin Du Monde, and Chimay.
and if you were wondering Maya's Maple Ale brew session went good, if the beer gods see fit it will be on tap in about a month in the Excessive HoppYness Brew House!