Well, lets keep the reviews moving along in 2012! Over the weekend I had the pleasure of coming across a beer from my favorite (almost local) brewery. Cigar City Brewing Company, they are located in Tampa Florida, roughly 200 miles from me. Every single offering I've had from CCB has been TOP NOTCH! So needless to say I was pleased coming across the Humidor Series IPA which is a special edition of sorts of their Jai Alai IPA.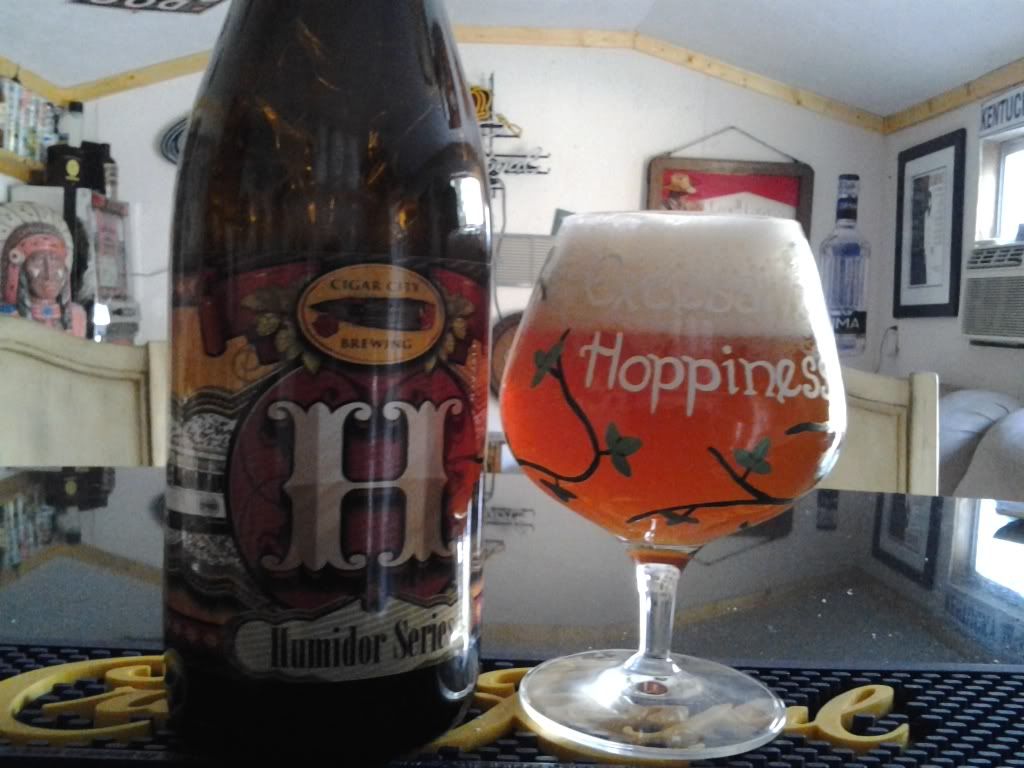 The 'Humidor Seris' ales are aged with Spanish Ceder added to the tanks! For those of you that are not cigar smokers, Spanish ceder is the wood used to line all humidors for storing cigars.
Moving on the ale pours into my snifter with 1.5'' of nice slightly offwhite head, that does not dissipate quickly, the ale is a beautiful amber/copper color. The aroma of this IPA is wonderful, floral notes, followed by wonderful citrus hop notes, grapefruit if you will with ceder tones from the wood. The first sip is smooth with sweet malt up front followed by more floral and citrus hop notes, and finishing with a slight woody tase from the ceder. The carbonation is crisp and this ale feel light in your mouth and flavorful to the last drop. This beer also is no slouch coming in at 7.5% ABV. Great beer to enjoy a basketball game with on a crisp Saturday afternoon!
I will rate this beer a solid A- minus! One of the better IPA's i've ever had. It is not one sided, the malt/hop balence is great! This is not HOP JUICE as some IPA's tend to be! Grab one when you see it! You'll be pleased I think!
CHEERS!